Take the best photo!
Sponsored by Skitude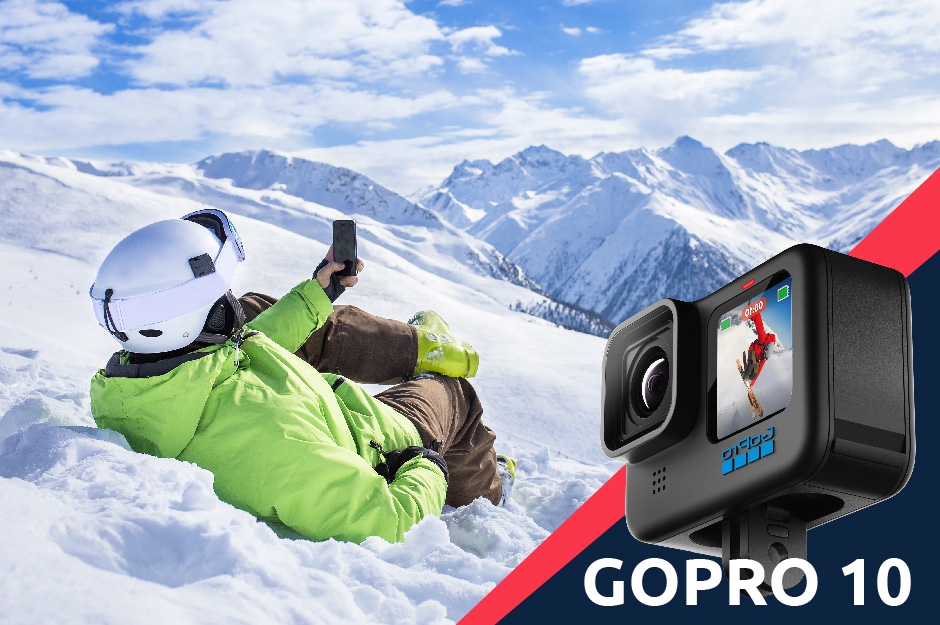 When and where
From 20/11/2022 to 30/04/2023
Challenge
Take the best picture
Prize
GoPro HERO10 Black
Description
Do you want to win a GoPro10? If you do, it's time to show us your great photography skills!
What do you have to do?
Once on the slopes, open the app and start taking photos, it's that simple. You will find the camera by clicking on the "Record" button or in your profile.
We only have one requirement: a person practicing a winter sport must appear in the photo.
Of all the photos we will select the most incredible and/or original.
What will you win?
The winner will win a GoPro10, so it's time to take your photos and videos to the next level.
What are you waiting for? Win a GoPro HERO10 Black and capture all your outdoor adventures!
- This challenge is auto-enrolled -
Once the challenge is over, the winner will be announced on Skitude's communication channels (email and social networks).
By agreeing to participate in this challenge, you agree to the following Terms of Use and Privacy Policy.
X
To participate
download the Skitude app
Download on App Store
Download on Google Play
or any of our compatible apps